0201119920103//Airport limousine rental
Airport limousine rental
,Limousine rent in Cairo
Airport limousine rental for reception and travel from Burj Al Arab Airport
and Cairo International Airport to all places with ease. From Nassar limousine, the company provides cars, minivans, and buses for all numbers of individuals and groups0201119920103
You can arrive from a place outside Egypt, and the car
and driver will be waiting for you at the airport on the date
and time that was specified by the client
With Nassar limousine, be confident in peace of mind and safety with our
skilled driving team, while traveling to the airport, they are the driving
escort for the far road, and the courteous dealings with the traveler and his companions. Our team of drivers is honored to receive you. p mud s sagina
You can book a return trip with us from the port area, without leaving your companions without a car. At the end of the study and back, you can rest your mind without worrying about your companions. It can also be transferred to a residential vehicle and receive for future sale.
Transportation Limousine Airport Limousine Transportation
Limousine Transportation Limousine Limousine Transportation Limousine Transportation Limousine Airport Limousine Transportation Limousine Airport Limousine Airport Limousine Limousine Airport Limousine
tourist transportation
Mercedes Viano rental for tourist transport service in Egypt
Mercedes Viano rented the most luxurious car to receive VIPs
from Cairo International Airport at the best price from Nassar Limousine Company
And also for conference services and corporate services
Where we provide you with all the needs of the driver and gasoline
  If you want to enjoy what we mentioned above of the advantages
of Cairo International Airport limousine services from Nassar Limousine
Company on your next trip to the airport, then all you have to do
is take the initiative and contact the customer service team in order to book a limousine
Airport limousine rental and tourist transportation0201119920103
Lax airport limousine Airport limousine rental
Airport limousine transfer Airport limousine service Travel limousine service
Limousine transportation service Limousine transportation service Transit limousine Limousine transportation
Travel limousine Airport limousine driver Airport limousine ride
Luxury limousines and transportation
Limousine service for travel   mercedes rent in cairo,
rent a mercedes cairo,rent a mercedes car in egypt,mercedes
,mercedes viano,rent mercedes viano van,
rent a mercedes s500,mercedes car rental in egypt
,mercedes for rent,mercedes rent,mercedes car rental
,rent mercedes alexandria,rent mercedes vip,rent mercedes s500,
mercedes car rental egypt,mercedes car for rent,mercedes van prices for rent,rent
the latest mercedes,rent mercedes cabriolet,rent mercedes model 2022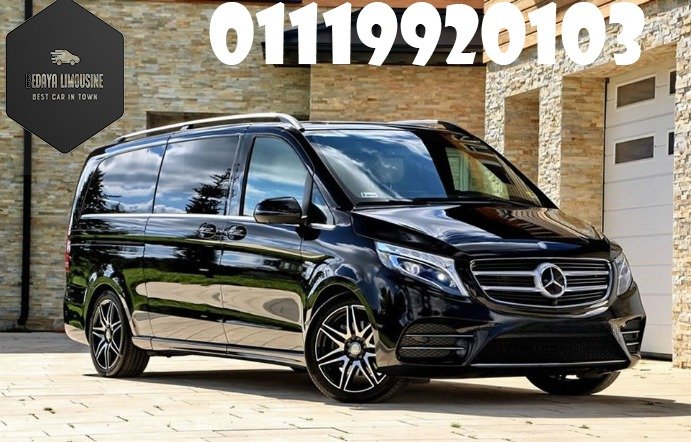 airport limo rental
Nassar Limousine Company provides you with limousine services and has experience and high efficiency. We have been present in the Egyptian market for more than 20 years.
The best and cheapest prices, as we have more than one office available in all governorates of Egypt.
Therefore, we provide you with the most skilled drivers and
the speed of response within 24 hours throughout the week and
the lowest pricing according to the needs of all customers and specific budgets.
Nassar Limousine Service0201119920103
Car rental requirements in Cairo?
Also, before proceeding to book a Cairo car through any of the various sites for booking
Car rental in Egypt, Cairo car rental, car rental companies in Egypt, Egypt limousines, limousines.
Cairo Airport limousine, limousine rental, Cairo Airport limousine
, Mercedes for rent, car rental prices in Egypt, rent a stretch limousine
, rent a limousine, rent cars and limousines, Cairo airport limousine,
rent limousines, limousines for rent in Egypt, rent cars,
book an airport limousine Cairo, Cairo Airport Limousine Service,
Airport Limousine, Burj Al Arab Airport Limousine, Limousine,
Cairo Airport, Airport Limousine, Cairo Airport Limousine Rental, Cairo Airport Limousine Prices, Cairo Airport Limousine
limousine car rental,car rental prices in egypt
,cairo airport limousine,limousines for rent in egypt,mercedes car rental in egypt,car rental,limousines in cairo,cairo limousine,rent a wedding limousine,limousine car,limousine,rent limousines
,rent stretch limousines,cairo airport limousine reservation,airo airport limousine
,rent car,car rental cairo egypt,mercedes rental car in egypt cairo car hire 2019,cairo,rent cars and limousines
transportation limo service
Rent Toyota Hiace and Hyundai H1 from Nassar Limousine Company in Egypt
for all services and transfers between governorates inside Egypt, travel and family trips
Van H1 for rent, modern models, 7 passengers
Receiving Arab brothers service airports
Cairo airport reception
Borg El Arab airport reception0201119920103
Sharm El-Sheikh – Hurghada – North Coast – Sokhna – Alexandria – anywhere in Cairo
Enjoy discounted prices for our customers, whatever your trip, we will deliver you with ease, ease, and safety. With Nassar Limousine, you are in safe hands.
Hiace rent, Hiace for rent, Hiace rent, Hiace minibus rent, rent
, coaster rent, Hiace rent, microbus rent, bus rent, Hiace, Hiace rental,
minibus rental, Toyota Hiace rental prices, car rental HiS,
tourist bus rent, Toyota HiS for rent, rent HiS bus,
rent a bus with 25 passengers, rent a bus with driver
, rent a bus with a driver, rent a bus office
H1 rent, H1 van rent, Hyundai H1 rent, H1 tourist rental, H1 car rental,
for rent, cheapest H1 van rental, Hyundai H1 rent, H1,
H1 van rental price in Egypt, Hyundai H1 car rental,
Hyundai H1 car rental, H1 van rental at the cheapest price,
H1 family van rental, H1 rent at a fantastic price, H1 rent for the airport,
H1 rental for companies, H1 car for rent
Luxury limousines – Lincoln Stretch
Rent the most luxurious 9-meter Lincoln stretch limousine,
the latest model in Egypt, a 9-meter Lincoln stretch limousine for rent at the cheapest prices in Cairo. For business and tourism services, VIPs, VIP visitors, diplomats, limousines, airport VIP reception and events.
For lovers of luxury, distinction and sophistication,
we have the latest and most luxurious stretch 9-meter Lincoln limousine
, equipped with the latest interior technology for all kinds of parties and events. The cheapest prices and the strongest offers and discounts in Egypt.0201119920103
Rent a Mercedes in Egypt, rent a car with driver in Egypt,
in Egypt, rent luxury cars, rent a cabriolet in Egypt,
rent a limousine, rent a Lincoln Stretch, rent a car in Egypt ii rent a car
in Egypt ii AlUla limousine, rent a luxury car, rent a car Wedding car rental
, family car rental, Mercedes car rental, H1 car rental, wedding car rental,
long car rental, luxury car rental, wedding and wedding car rental, cabriolet and limousine, wedding and wedding car rental
0201119920103+:For reservations and inquiries
Visit our Facebook page:https://www.facebook.com/limonassar